ADVERTISEMENT
Seeking Short-Term Provost/PA to

the Provost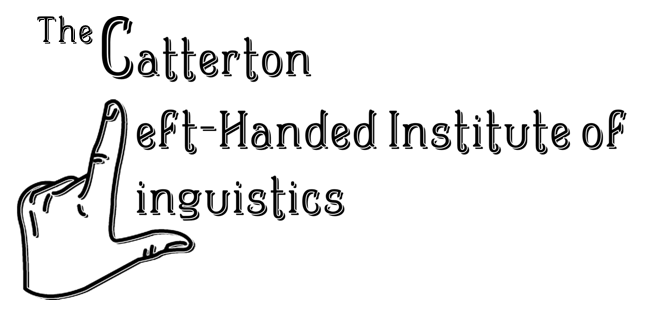 The Provost of the Catterton Left-Handed Institute of Linguistics (CLHIL), Professor Dame Marjorie 'Packet of Hobnobs' Crumplefrusket, is scheduled to take a 6-month sabbatical in the Maldives. This will allow her to complete her fifth book—Phoneytactics: The Intrigue, Lies and Scandals at the Heart of the West's Teaching of the Combinatorial Properties of Phonemes—as well as to acquire complete left-handedness, in line with a recent decision by the Senate. Alongside this, the secondment of the PA to the Provost, Mr Timothy 'Pick That Up!' Trimblefrisket, to a short-term post in the Maldives, means that the Catterton Left-Handed Institute of Linguistics is seeking a short-term (6-month) Provost/PA to the Provost.
As short-term Provost, experience in running a large education institution is required. Demonstrable ability to gladhand, accept above-inflation salary rises, and pontificationalise on demand are essential. The ideal candidate will also be able to take on the substantial teaching load that the CLHIL assigns to its Provost including MGMT50A (I'll Run This Linguistics Institute Like Ivan the Terrible Ran His Court) and LING21B4 (Language, Power and Manipulation in the Executive Suite).
As PA to the Provost, the chosen candidate will be able to smooth out, simplify, ease and facilitate the Provost's day-to-day duties. As such a qualification in curling is required.
Following the recent success in the appointment of a part-time teaperson/interactional linguist, CLHIL is proud to be spearheading the growing phenomenon of so-called Janus Jobs in academia. We provide full support to both aspects of two-faced positions including professional development courses (such as the EU award-winning training course 'Chameleonizing Your Roles') as well as counselling for whenever professional schizophrenia sets in.
Applications are welcomed in either of the institute's two official languages, English (to Ingmar 'Ing' Leesh) or High Valyrian (to Dean R. Rhees). Alternatively, if you're passing, just pop in in person for an impromptu, ad hoc, on-the-spot, ready-when-you-are, oh-you're-here-fine-let's-start interview.
Interview date: Three Martian days after the Terran summer equinox.
Start date: When the peacock crows twice and the moon cries tears of green.