What is SpecGram

Doing in

Response to COVID-19?
The SpecGram Pandemic Response Team† Interns
As the scourge of COVID-19 continues to wreak havoc in linguistics departments, universities, and elsewhere around the world, the average linguist may feel overwhelmed and helpless. To comfort our readers, we present what are possibly the nine most reassuring words in the English language: "We're from Speculative Grammarian, and we're here to help."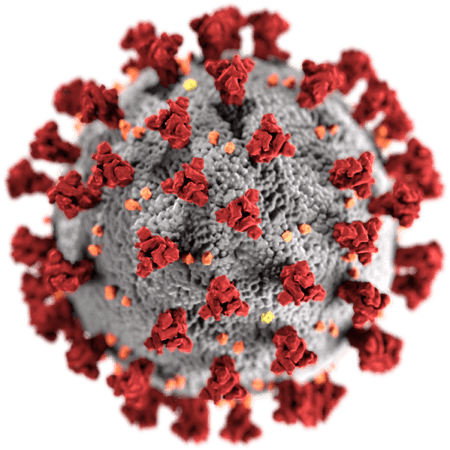 Below we outline the steps we are taking internally to slow the spread of COVID-19, followed by recommendations for linguists everywhere.
What SpecGram is Doing For Everyone
As part of our commitment to getting our more likely plague-carriers out of the office and away from us protecting our readership the public welfare, our phoneticians on staff are collaborating closely with the Centers for Disease Control and Prevention to determine which kind of coronavirus SARS-CoV-2 actually is: a dentalvirus, alveolarvirus, or post-alveolarvirus.

Lesser organizations follow WHO health guidelines. We get objectively better advice from WHOM.

To reduce the risk of inflection, all SpecGram staff are asked to speak an isolating language.

We don't want anything to go viral! Editors are asked to submit only their hackiest, tritest articles. (In other words: business as usual.)

In recognition of SpecGram's commitment to strict cultural neutrality, the coronavirus outbreak should not be referred to as a pandemic. Instead, use the word pandetic.

In line with SpecGram policy to be maximally incoherent, editors are forbidden from communicating the illness (or communicating with it).

In contradistinction to normal SpecGram policy, any person caught producing a nasal-ingressive voiceless velar trill will be quarantined, for fear of production of the corresponding nasal egressive, or others of the same general class (exact feature description currently under such intense debate you'd think it was another case of OCP OCD).

Social distancing guidelines state that people should not get within 6 feet of each other. This should not be an issue with the band of antisocial hermits that constitute our editorial board. We are looking into enlarging the sty where our interns sleep at night, though the high cost will likely result in a further reduction of intern salaries.

Anyone caught using the wrong plural for virus will be denied hand sanitizer privileges.
What SpecGram Recommends You Do for Yourself
Only produce ejectives into your elbow, not your hand.

We recommend that all our readers heed government advice about touching your face. Please therefore refrain from face threatening acts. Please also ignore how we just broke that rule.

All poetry should be written in heptameter or longer so that lines have more than six feet of separation.

Any wh-phrase that shows symptoms should either remain in situ, or be quarantined on a wh-island.

All dative movement should be avoided, lest an infected person either give someone the virus or give the virus to someone.

Avoid birds of the crow, magpie, and jay family. What looks like a corvid may be an autocorrected COVID.

Lexemes should avoid gathering together in texts of more than 500 words.

To minimize exposure to small but potentially deadly viral particles, research on Japanese, Korean, and other particle-heavy languages should be done in a biosafety level 3 environment.

During the current period, SpecGram recommends strict avoidance of any phonological models that allow a feature [+coronal]. (During normal periods, we recommend avoiding all phonological models.)

If you think you've been exposed to coronavirus, get tested. Remember that a positive result is negative and a negative result is positive. If the test comes up double negative, consult WALS chapter 143.

If symptoms appear and:

you speak a language with reflexive pronouns, you should isolate yourself.
you speak a language with a person-generic reflexive verbal prefix, you should self-isolate.
you speak a language with no reflexives, you should become isolated.
you speak Basque, you're already an isolate.

If too many verbs are affected, it may be necessary to declare a stative emergency.
---
† Unfortunately, the SpecGram Pandemic Response Team was disbanded in 1618. An unnamed senior editor responsible for the decision at the time left a written record of the decision process: "Some of the scholars we cut, they haven't been used for many, many decades. And if we have a need, we can get them very quickly. And rather than spending the money—and I'm a business linguist—I don't like having thousands of people around when you don't need them. When we need them, we can get them back very quickly." Turns out that several centuries later, it is not so easy to "get them back very quickly"; a few interns—several of whom may even be somewhat competent—have (been) volunteered to take on this important task.