From the
Archives!—
The SpecGram

Straw Men
The SpecGram
Archive Elves™
During a recent "administrative session" with several of the less capable SpecGram interns in Flogging Chamber #4, our very own Butch McBastard knocked free a loose ceiling tile while "vigorously chastising" one of the interns with a Bohemian earspoon. To everyone's surprise, a satchel of papers labeled "Top Secret SpecGram Time Capsule, 1964—Do Not Open for 50 Years!" fell from the plenum space.
Of course, there was little chance we'd wait over a year to open it. The SpecGram legal team is reviewing each item from the satchel for incriminating evidence proprietary information. However, as items are cleared, we thought it would be fun to share some of them with our readers. There often isn't a lot of specific context for any given item, but they are interesting nonetheless.
Here is the first one, a photograph of unknown origin with a hand-written caption: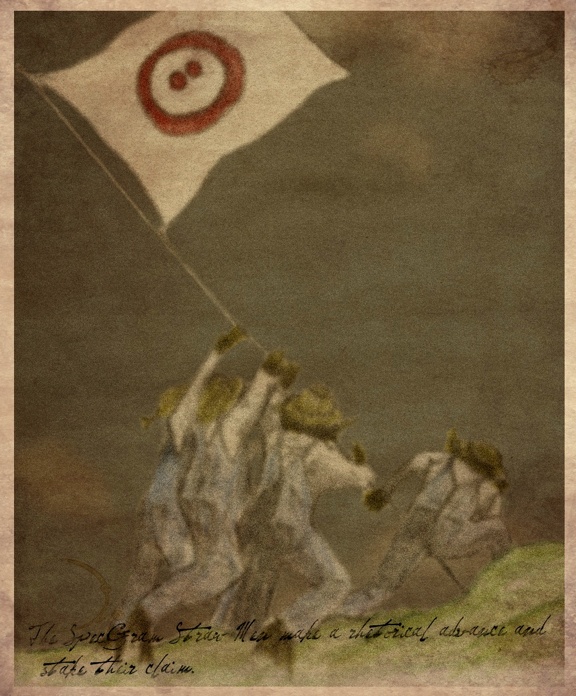 The SpecGram Straw Men make a
rhetorical advance and stake their claim.
More to come...